The Benefits of CCC Estimating Body Shop Software
Available on your desktop, tablet and smartphone, our estimating software for auto body shops use innovative technology to help you write faster, more accurate estimates on the powerful CCC ONE® Total Repair Platform.
01

Connected

CCC connects insurers with more collision repair shops than any other automotive network.

02

Simple

An easy-to-navigate user interface allows you to write faster, more accurate collision repair estimates for any type of vehicle damage.

03

Mobile

Our platform is accessible on your tablet or smartphone, syncing seamlessly across devices so you can write estimates at the car or anywhere.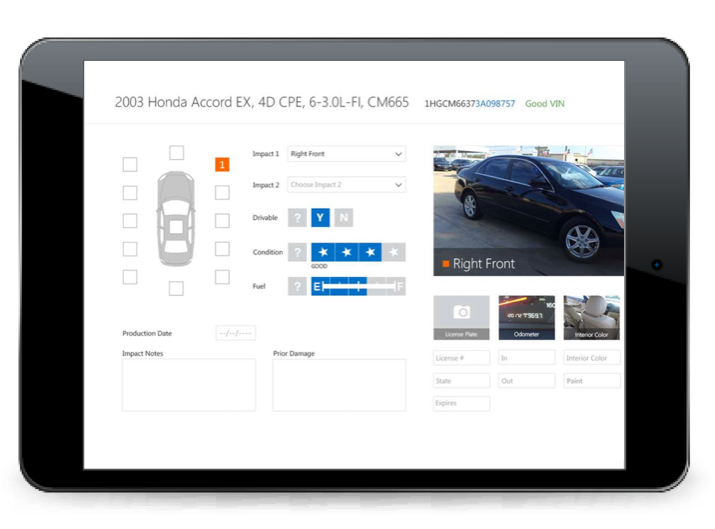 With the CCC ONE® Total Repair Platform, Estimating is Only the Beginning
The CCC ONE® Total Repair Platform doesn't only enhance your estimating capabilities, it also improves every phase of the collision repair cycle. By adding these integrated solutions to your CCC ONE® platform, you can supercharge your auto body shop's performance.
Estimating

CCC Estimating software makes it easy to write fast, accurate body shop repair estimates from anywhere, connecting you to the largest network of insurers.

Shop Management

Streamline operations and maximize your body shop's profitability using configurable management tools and dashboards in CCC® Repair Workflow software.

DRP

CCC® DRP Solutions help you remain compliant with insurer guidelines, keeping you in sync with insurance carriers – and helping you earn more business.

Consumer Engagement

Keep customers updated on repair status and send satisfaction surveys with CCC® UpdatePlus. Add CCC® Engage to enable online appointment scheduling and a digital check-in process.

Repair Methods

Tame auto repair complexities with our extensive database of repair procedures, fully integrated within your CCC body shop estimating software.

Parts

Shop for auto parts while you write an estimate, streamline ordering and reduce repairs with electronic parts ordering. Plus, view special discounts and offers up front.
"It's one of the top estimating systems out there, and certainly one of the most user friendly."

Darrin Bernatowicz
Hansen Collision Center, Grand Rapids, MI